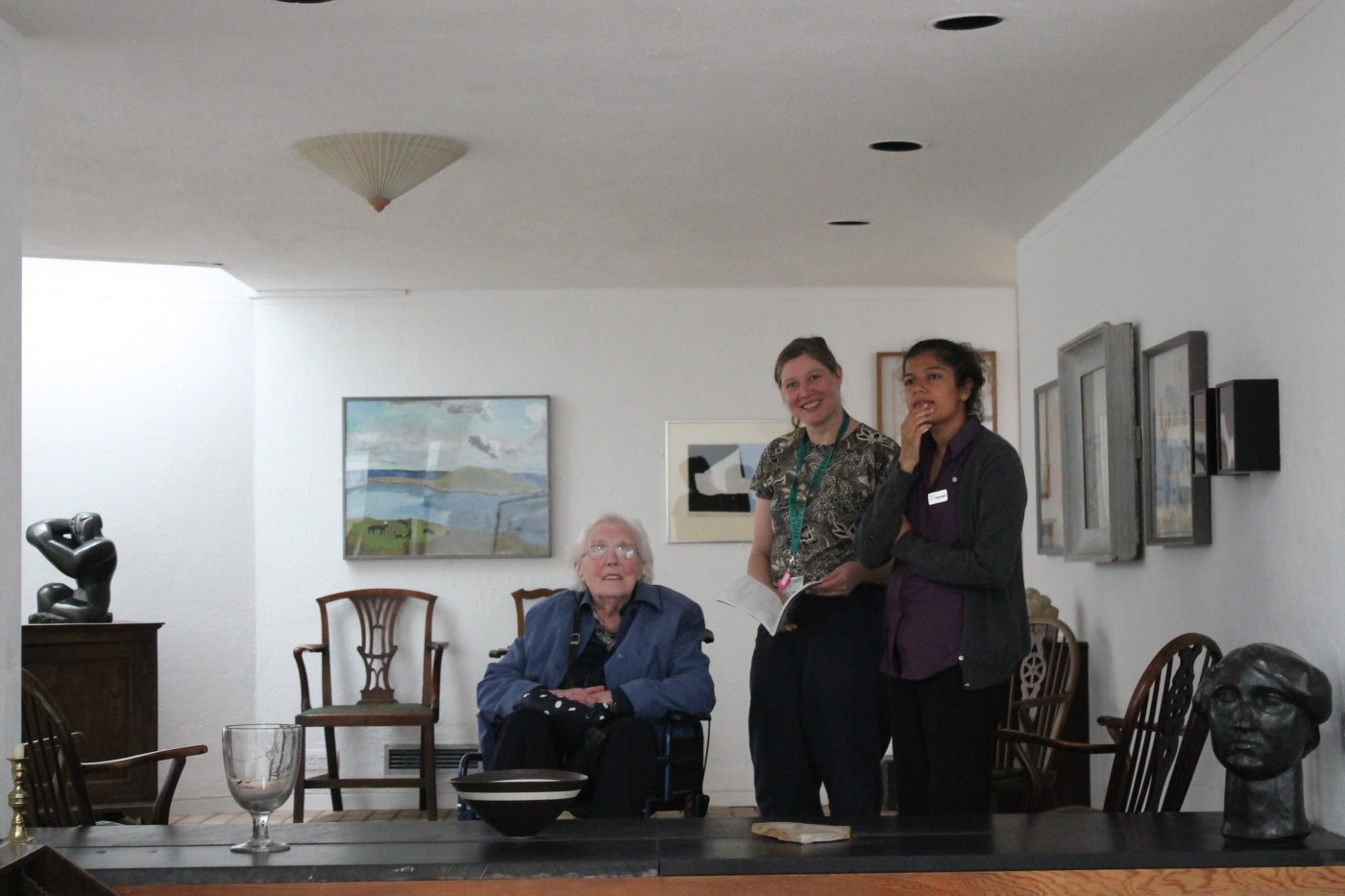 This is the last week of Actions. The image of the world can be different (part II) which closes on May 7th, featuring works such as Caroline Walker's solo project of portraits of women refugees in London, 'Home'.
So for our last Pearls of Wisdom Social Club we explored ideas of 'home', with Turtle Dove and Manor Care Home hearing a fascinating talk from Kettle's Yard archivist Freda Midgley on the curated homes of Jim and Helen Ede. We also watched a short clip from documentary by Cary Parker, 'The Secret of Kettle's Yard', before visiting the Kettle's Yard House itself, looking for objects with stories.
The documentary touched on how with the secrets held in the house, you can learn more about through asking the staff there – there's a real oral tradition of anecdotes connected to the pieces, passed down through over the years. Like this piece, we discovered was made by Jim Ede's granddaughter, which you can find behind in the bathroom of the house.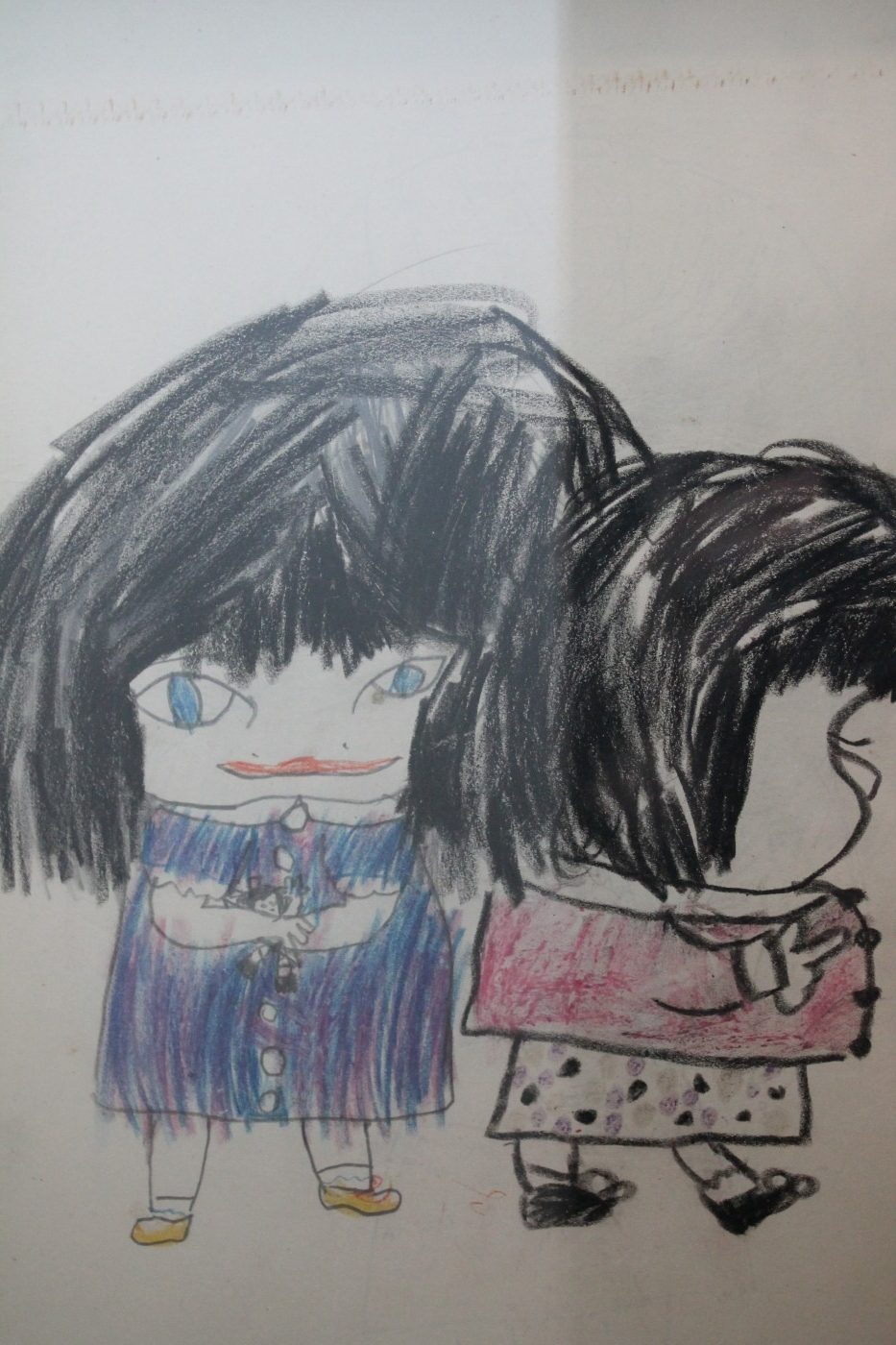 Andrew and Audrey from Manor care home absolutely loved their visit to the house.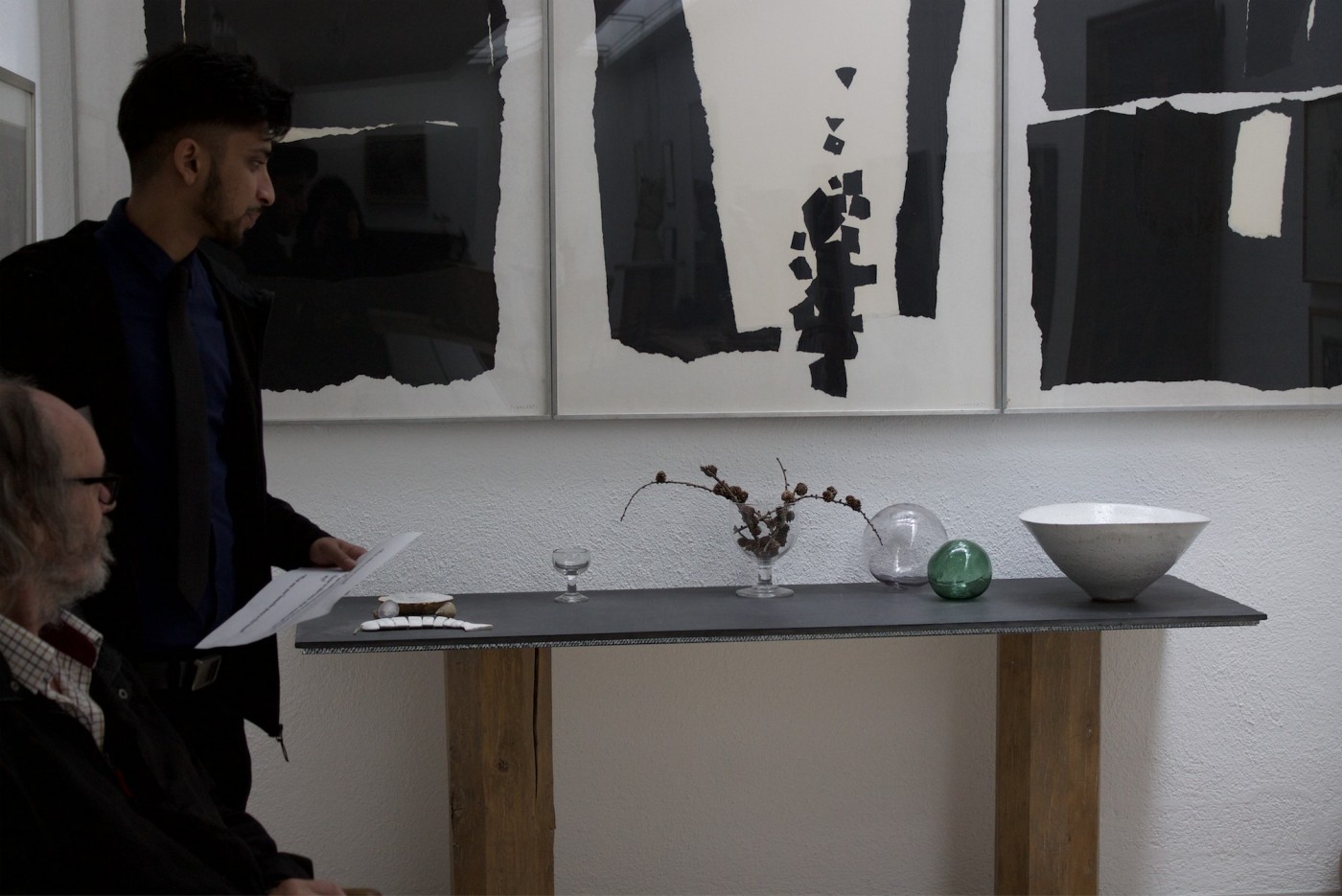 We finished off with tea and cake with Turtle Dove and making home inspired 'pearls',  asking what makes a home? Home is made by 'the people' in it. The smell of freshly made coffee and warm bread. A nice cup of tea. Somewhere that's been worn in, a place that feels like it has character without anyone there…
This week, our new photographer for Pearls of Wisdom Social Club and myself also popped in to see Caroline Walker's 'Home', project.
We loved reading the interviews with the women and learning more about their stories which really bring the paintings to life. The stories can be found in plenty of easy to read folders, in Gallery 2.
We also caught John Akomfrah's award winning film 'Auto Da Fé' ('Act of Faith'), capturing the re-enacted journeys of asylum seekers from throughout history – from multiple faiths.
'It makes you realise how lucky you are, how much you have'.
Actions. the image of the world can be different (part II) runs until May 7th. You can see the next show at Kettle's Yard, Antony Gormley's 'SUBJECT', as part of Pearls of Wisdom Social Club on Tuesday May 29th, 2pm-3.30pm.

Our home inspired 'pearls' are being turned into bunting that will decorate our pop up Art Salon Cafe in the Arts Area of Strawberry Fair, on June 2nd.
Words and images: @RuthieCollins @CambArtSalon