For charity Care Network's 30 year anniversary, Cambridge Art Salon created a variety of 'pearls of wisdom', with elderly residents in and around Huntingdon, funded by the Charity Lifeline Community Benefit fund. Pearls of Wisdom is part of our We Are Family programme, which uses art to celebrate the voices and social history of older people in our lives.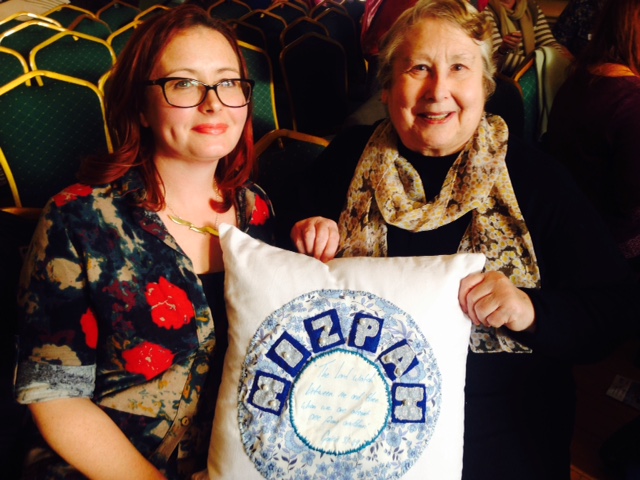 We were delighted to showcase a specially commissioned Tree of Wisdom installation from Sarah Steenhorst, to share some of these pearls, at Huntingdon Town Hall on October 12th, for Care Network Cambridgeshire's AGM. Interactive art, 'Oyster and Butterfly' was also on show from Sa'adiah Khan.
'Pearls' on the tree were created by elderly residents at Glatton Hall Care Home, plus in their own homes in and around Huntingdon, including audio, from Olwen, plus textiles from Marilyn. Pearls celebrating older people in our lives were also made by children and families in Abbey, Cambridge, as part of our Eastside Creates programme at The Big Lunch.
'I've not had this much fun since my wedding day!' said Olwen, about enjoying her time at the AGM, where her song was performed as part of the installation.
Special thanks to Sam Norman, Blue Bus Tour, Georgina Cook, Sarah Steenhorst, Victor Ibanez for all their help making the pearls.