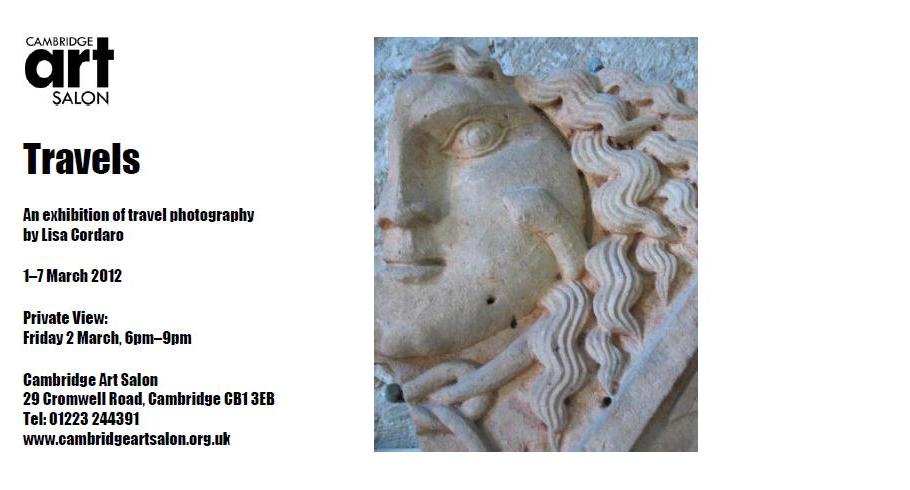 1–7 March 2012
Private View: Friday 2 March, 6pm–9pm. All welcome.
Featuring vibrant and evocative photography, Cambridge Art Salon presents images from Lisa Cordaro's travels in Europe and North Africa, particularly Croatia, Egypt and the Greek Islands, in her debut exhibition.
While travel photography often lends itself to landscape or photojournalism, Lisa is also fascinated by the detail of what can be found along the way – she prefers images devoid of people, consciously waiting for the space to clear, preferring to let the object of study take on a life of its own and evoke the place in which it was found.