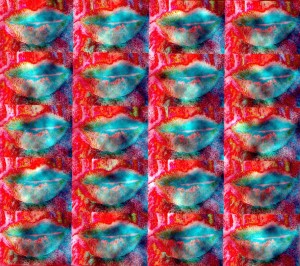 NEOPLASM
An exhibition of photos and ceramic works by Penny Sackett Hayes, 19th to 31st October. Opening times Thurs 5-7pm. Fri – Sat – Sun 10am-5pm.
50% of Print sales to go to Arthur Rank Hospice, Cambridge. This moving and beautiful show marks a turning point in the artist's life that will resonate with many. Some of the photos in the exhibition where taken by Penny of her husband Eddy prior to him being diagnosed with lung cancer. She has not been able to look at these photos since his death in 2007 – until now. This exhibition marks a transition or 'moving on' from a dark period in Penny's life and signals a new start.
Eddy stayed at The Arthur Rank Hospice, Cambridge for a few days in 2007. Penny was unable to create any clay works during her husband's illness and for some time following his death. The works on display were produced since 2007, predominantly abstract vessels and sculptures.
Other photographs on display are unusual angles taken of the human body including a series of 'ear' photos illustrating the strangeness of the familiar.
Penny has a BA Hons Fine Art degree from The University of Hertfordshire and an ND in ceramics from City Lit, London, where she was studying when her husband became ill. She taught ceramics, sculpture and photography at Hills Road 6th Form College, Cambridge and has exhibited in London, Cambridge and the USA. She is a resident artist at the Cambridge Art Salon where she has a studio.